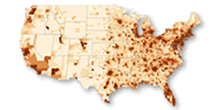 Interactive area maps of the world, USA, Canada, states, counties and more.

Learn more
AreaSelector Showcase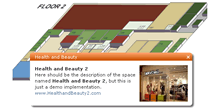 Interactive floorplan for malls, conference venues, offices, warehouses, etc.

Learn more
DynamicLocator Showcase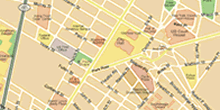 Show your database listings on great-looking, street-level, Flash interactive maps.

Learn more
DB Mapper Showcase

Flashmaps

› The Premier Source For Flash Interactive Maps: City Maps, US Maps, World Maps And Much More
At Flashmaps we provide high-end Flash interactive maps for demanding web builders. Whether you need a world map, US map, state map, county map, or city map, we have the appropriate Flash interactive map for you.


Flashmaps DB Mapper
For city maps, you can count on Flashmaps DB Mapper. This web mapping solution lets you map your database listings on eye-catching, powerful, full-detailed, Flash interactive maps. A quick look at our city map samples will show you the advantages over Mapquest and other mapping services.


Flashmaps AreaSelector
If your project does not require a detailed city map, but instead a Flash interactive map like a county map, state map, US map or world map, then Flashmaps AreaSelector is the appropriate web mapping solution for you. This Flash interactive map lets you color code any state, county, etc., show your locations and let visitors click on them to obtain information. Take a look at some Flashmaps AreaSelector samples:

World Map, US Map, State Map and County Map.

There are other mapping solutions out there from Google, Yahoo!, etc. that are free. But, can you really afford to depend on a service that is explicitly unsupported, unguaranteed and will display competitors' ads on your map? Besides they cannot offer the clickable world maps, US maps or other Flash interactive maps that we do, Flashmaps web mapping solutions are fully supported. Our tech team will work with you side by side until everything is up and running.

When it comes to Flash interactive maps, with no doubt Flashmaps is your most reliable source, as we've been working exclusively on Flash interactive maps since 1999. This unique expertise enables us to implement virtually any mapping solution you may require.

If you are looking for real-estate maps, don't miss our Real-Estate mapping solutions. We offer specific city maps and special pricing models for agents and IDX/VOW services providers. Take a look at a real-estate map sample.


Support
Taking care of web builders is our highest priority at Flashmaps. We are here to assist you through out the whole process of adding a world map, US map, state map, city map or any other kind of Flash interactive map to your website. Flashmaps provides the single best support in the entire web mapping industry. We will assist you with everything from choosing the web mapping solution (be it a world map, a US map, a state map or a city map) that best fit your needs, evaluating it, installing it on your servers, integrating it into your existing website, and connecting it to your database.


Flashmaps
In addition, Flashmaps is proud to be an Adobe Solution Partner specialized in web mapping solutions. Further more, Adobe has chosen our Flash interactive maps to display their US offices on www.adobe.com or to help MAX North America attendees to find their way to the venue. And Flashforward, the premier Flash event in the world, also used our DB Mapper Flash interactive map in their last four conferences to help attendees find recommended restaurants, hotels, and attractions around their venues.

Many US companies of all sizes and industries, including several Fortune 10, have chosen to use one of Flashmaps mapping solutions. Take a look at our client list now!

Feel free to contact us or call us toll free at 1-866-392-0071, and put all our knowledge and experience to work for you today!